Things to do
Visiting the Angkor temples is of course a must. Whether you choose a Grand Circle Tour or a less-demanding visit, you will treated to an unforgettable opportunity to witness the wonders of ancient Cambodian art and culture and to ponder the reasons for the rise and fall of this great Southeast Asian civilization. But a temple tour is only one of the many fascinating and satisfying things to do while visiting Siem Reap. Whatever your touring preference, our hotel staff is happy to make recommendations and arrangements for you.
Small Circuit Tour
The "small tour" is a circuit to see the major tem- ples of the Ancient City of Angkor such as Angkor Wat, Ta Prohm and Bayon. We recommend you to be escorted by a tour guide to discover the story of this mysterious ...
Grand Circuit TOUR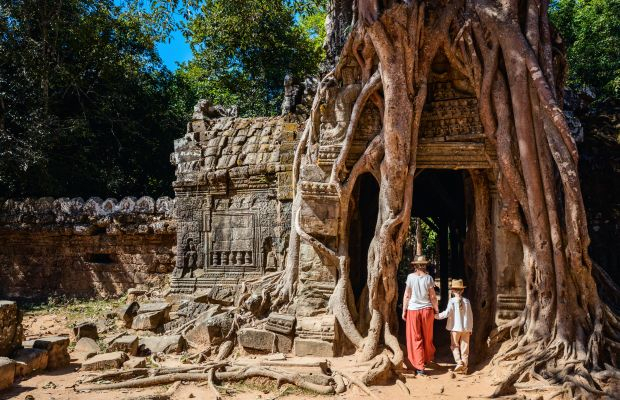 The "grand tour" is also a circuit in the main Angkor area but you will see further temples like Preah Khan, Preah Neak Pean to the Eastern Mebon and monuments Ta Som & Pre Rup. This tour also offers the opportunity ...
Kulen Mountain Waterfall & Banteay Srey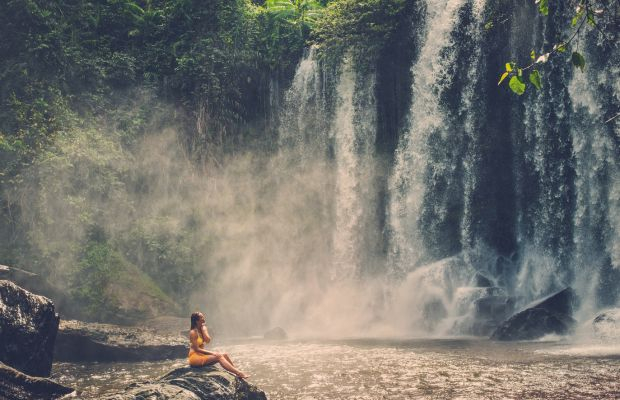 The Phnom Kulen mountain range is located 48 km northwards from Angkor Wat. Its name means 'mountain of the lychees'. There is a sacred hilltop city site on top of the range. Phnom Kulen is con- sidered a holy ...
Floating Village
As you may know, the majority of residents in the floating villages earn their living by fishing the Tonle Sap. Depending on the time of year, they catch shrimp, small fish, water snails or clams. If you are interested ...